Chiefly, luxury wooden hangers' sounds good industry experience and it caters to the requirements of the esteemed clients. Hangers are the one which plays a vast role in our day-to-day. Clothes protect us from various atmospheric conditions. Moreover, hangers are the one which protects our clothes. Hangers not only protect the clothes, but also it prevents from shrinkage. Wooden hangers, undoubtedly has its own elegant look compared to all other hanger. Hangers are beautifully designed and crafted by the experts in different shapes. Similarly, each hanger has its own way of aesthetic appeal and elegant designs.
Short View of Wooden hangers:
In fact, cloth hangers are also used widely across the people in major cities like Tirupur, Coimbatore and Karur. Provided Wooden Hanger is perfect blend of standard and fashionable designs or available in diverse sizes and shapes to cater the specific needs of our valued customers. These hangers can easily bear the load of several outfits at a time and keep them in right place for long time. It is made from optimum quality wood or extremely admired in the market for their strong design and ideal finish.
Furthermore, Wooden Hanger possesses high strength to hold heavy bottoms, trousers, jeans, and sarees without any use of clips.
At first, Albert J. Parkhouse, an employee, who decided to solve the problem of too many coats and too few hooks. He took a piece of wire and shaped it into two ovals, and bent the ends to make the shape of a hook. The first standard hanger was introduced into the world. The improved version of hanger was introduced in 1932.There are different types of hanger available. The major types are: wooden, cloth, garment and plastic hangers.
Luxury wooden hanger invention:
At the beginning, wooden hanger was popularly used .Because; wood is freely and cheaply available raw material in those days. The hanger which we use today, that is in shape of human shoulders, was invented in the year 1869 by New Britain's O.A North, who took inspiration from a coat hook. Until 19th century hanger was used by rich nobles and royalties as they had more clothes that needed storage. Nowadays, wooden hanger are polished and made using different materials. Hence, choose right quality hangers.
Luxury wooden hangers:
These luxury wooden hangers are mainly used in coat shops for hanging coats. This coat hanger brings the elegant look to customers who are buying the coats. It helps to protect the coats from fading and wrinkle -free. The Cloth hangers are simple objects that interact with us on a daily basis: They hold our sweaters, clean laundry, and t-shirts etc.
The first retail hanger manufacture displayed his goods on hanger was Meyer May of Grand Rapids, Michigan. The industrial revolution took off at a faster phase, allowing production of various styles of hanger in terms of shapes and materials.
Luxury Wooden hangers compared to other hangers:
Luxury garment hanger usually supplied to various hotel, boutique and retail shop. The hangers not only protect the clothes but also it maintains the color of the clothes. Hangers are of two types: plastic and wooden hanger. Mainly, the homes prefer garment hanger for hanging clothes.
Beyond,the hanger dealers are there to guide you in choosing the best and right hanger. Cloth hanger is very useful for hanging each and every clothes set. It includes wood, plastic, metal, etc. Cloth hangers are mainly supplied to retail shops, malls and factories. Tirupur is one of the major cities that needs hanger.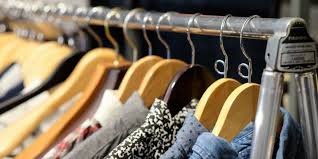 Hanger manufactures recycled plastic hanger for Eco-friendly and customized hangers by using raw materials and is widely used in the textile industry. So the textile industries need to buy a bulk amount of hanger to display their products.
There are many factories and factory outlets available. Hence, there is a great need for hanger all over the major cities. The quality and price are not only factors of concern. You should choose the right supplier in the market. We should also compare the prices and the quality of hanger available.
Luxury types of wooden hangers:
Wooden stole hangers:
In spite, Innovation is our strength and we should strive to design and develop use Wooden Stole Hanger in an effective way. These are aesthetically designed and crafted by the experts of our firm in different shapes following industry standards. These hangers are designed with high strength, attractive designs, and artistic patterns.
Wooden combination hangers:
In order to meet the requirements of customers, these wooden hangers are available in different in various sizes and designs. These hangers are: elegant design, robust in nature, excellent polish.
Wooden shirt hangers:
Moreover, wooden shirt hangers are specially designed to provide perfect hanging solutions to various shops, retails and households. These hanger stands enable the user to hang numerous apparels at a time and occupy less space. Likewise,Easy to install and lightweight, these hanger stands can also be availed in custom-made designs and at most affordable rates.
LUXURY Wooden coat hangers:
Instead, Coat hangers are widely used for keeping and drying clothes in numerous residential and commercial applications. These wooden hangers are extremely strong, stylish and offer longer life. As a result,these hangers are widely used in showroom, malls, residence, and garment store and retail outlets.
Wooden Clothes Hanger:
In order to fulfil the changing demands of our clients, wooden clothes hanger was designed. High quality wood is widely used by the experts in designing hangers. Further,The offered hangers are made in conformation with the international standards. In order to meet the clients' requirements, these hangers are available in various sizes and finishes.
Wooden garment hanger:
Similarly,the ingenious design of this wooden garment hanger makes it a smart choice for hanging tops. It has slanted arms designed to be gentle on delicate fabrics. Notice the notched shoulders, perfect for hanging straps and security loops. For instance,the classic chrome swivel hook and hard satin gloss coat are top quality, designed to last you a lifetime. The flat body design helps you to save space in your closet without sacrificing quality, style or strength.
LUXURY Trouser wooden hanger:
Beyond,this dark walnut stained wooden pant and skirt hanger is designed with organization in mind. The industrial grade lustrous chrome clips are meticulously manufactured not to damage clothing. Consequently,The hanger body is flat so that you can hang all of your pants and skirts closely together, saving space and giving your closet that uniform look you've been dreaming of.
Moreover, The pads hold your finest pants and skirts securely, yet gently, without staining, snagging, or imprinting the fabric. The polished chrome swivel hook and hard satin coat were also top quality, designed to last you a lifetime. Further,these wooden hangers are a must-have in any closet.
We Hangrover are one of the best hanger manufactures in leading cities like Tirupur, Coimbatore and Karur. We offer fast and effective delivery to our clients all over Tamil Nadu. Best quality, 100 % reliable, Durable, Cost effective .For further details, please click here.