Here, we have discussed about the essential roles of hangers in our daily life and the hanger manufacturing cities in a useful manner.Hangers plays a major vital role in our day life. Exactly, hangers are the one which is going to protect your clothes from wrinkles, rust, crease, color fading. The hangers are essential one in our daily basis. They interact with us like how human beings helps us. Clothes are the one which acts as a protection for the human body. A good and perfect dress we wear gives us confidence in our walk. Not only attires, gives us self-assurance but also hangers do so. Because, perfect wrinkle free dresses can be given only by beautiful hangers. Commonly speaking, hangers are being manufactured and supplied all over Tamil Nadu. So, each and every customer gets benefited by the usage of hangers.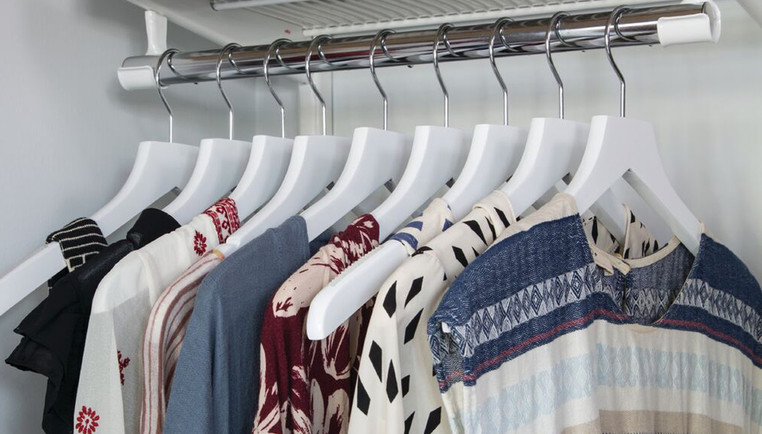 Essential Hangers are made with the best quality raw materials. They are designed as per the customer requirements. There are different varieties of hangers available with unique color, shape, style. In essence, the elegant look of hangers brings the eagerness of buying the hangers. It is difficult for us to hang our clothes without hangers. Hangers are being manufactured and sold in major cities like Tirupur, Coimbatore.
Essential details to know about the Tirupur city:

Chiefly, Tirupur is well known for the city of garment factories. In essence, it is the second largest employment generating city. At present 80 million people in our country. Industry leaders say that for every additional export of $1 billion, the sector would be able to add four lakh jobs. The garments are manufactured here and being exported to the foreign countries like USA, UK, Australia, Japan etc. Hence, in order to export the clothes in a good manner. Hanger are being brought by the companies over the city. Hanger dealers are also available here for this purposes. High quality are brought by many factory outlet for their own purposes
Details to be known about Coimbatore:
Moreover, Coimbatore is called the "Manchester of South India" due to the extensive availability of textile industry, fed by the surrounding cotton fields. They are many textile mills over the city. Coimbatore is the second largest city in Tamil Nadu, with more than 30 thousand small, medium, large and tiny Industries, Textile Mills. In particular, the city is also popularly known for its handloom products. There are a number of technical institutions. For religious people important a festival is Arudhra Dharshan at Perur. For business people, annual SIGNPOST Industrial FAIR is the most important Fair. So, there is huge demand for the hangers all over the city.
Organize Hangers by Material :
Whether you are storing them on the closet rod or using one of the other methods below, the first rule of how to store hangers is to organize them by material. The mismatched hangers is unsightly looks bad and has limited functionality. Your closet will appear more disorganized if there are lots of hangers from different families all mixed together.
Similarly, to keep your wardrobe uniform, wood hangers should go with wood, wire with wire, and plastic and padded hangers should remain with their respective groups. You must put similar hangers of different sizes in separate groups, and get rid of any lone or bent hangers that don't harmonize with the rest. This practice of organizing hangers by material makes finding everything more manageable. It also helps you use the least amount of space possible since everything will fit neatly and compactly.
Essential varieties of hangers:
Plastic hangers:
Concurrently, Plastic hangers come in a variety of shapes, styles and colors. Smooth and heavy-gauge tubular hangers are a great way to add elegant to your closet and are perfect for T-shirts, polo shirts, casual blouses and even jeans. Be sure to check the quality before you buying them. Many hanger retailers constructs hangers from only 34 grams of plastic, compared to The Container Store's 48 grams. And some have seams that can snag clothes while ours are smooth and seamless. For stroppy tops and dresses, look for hangers with notches. Hangers with clips work for skirts and pants.
Wooden hangers:
In fact, Wooden hangers make a statement in any closet. And like plastic hangers, they come in a variety of styles for each type of clothing. Thick, durable and curved hangers are best for tailored suits and jackets, as well as knits and sweaters, robes, and evening wear. The curves of these hangers will protect the form of the garment and give heavier suits and jackets the support they need. For skirts, look for wooden hangers with movable clips. Hangers with trouser bars or clamps helps in preventing pants and keep them secure.
Essential non-slip hangers:
Specifically, Non-slip hangers are designed to keep garments from falling off, making them ideal for silky materials or stroppy styles. Moreover, like plastic and wooden hangers, these hanger are specifically designed to hold shirts, pants and skirts.
Metal hangers and acrylic hangers:
Even though, Metal hangers are not only very strong and durable, but they make a stylish and fashionable addition to the coat closet, the office reception room or the guest closet. They're available in a variety of attractive finishes.
Acrylic Hangers give your closet the look of an expensive and glamorous boutique. They come styled to hold everything from coats to skirts.
Cedar and padded hangers:
Moreover, These hangers are available in a variety of sizes and styles, it can be used instead of wooden or plastic coat or suit hangers when there is pests such as moths, or moisture is a problem. Cedar is a natural pest repellent and works to absorb excess moisture.
Padded hangers are a great choices for delicate knits or evening wear. These hangers are available in a variety of attractive colors. Padded hangers are unique because the padding is wrapped all around the hanger, not just on the top.
Multiple and tiered hangers:
Consequently, Multiple & Tiered Hangers are ideal for closets where the space is at a premium or where access of the contents is limited. They hold multiple garments in a small amount of space.
In essence, standard-sized adult hangers usually measures 17-18 inches. Over-sized hangers measure 19″ wide, giving more protection and support to heavy coats or larger jackets. And Petite hangers are specially sized to fit tiny fashions.
Kids hangers:
Using hangers that are specifically designed for kids will prolong the life of the clothing. Larger adult-sized hangers may stretch out children's clothes. So, Kids' hangers are featured with hooks and slots that are perfect for the loops on kids clothing or for storing accessories.
We Hangrover are one of the largest manufactures of hangers and most sought after collection of hangers in major cities like Tirupur, Karur and Coimbatore. We majorly use only the highest quality materials in all of our wooden, plastic, garment and metal hangers. In addition, we offer all of our clients with high quality hangers at below wholesale prices. Whether you are a retailer or just looking to organize and beautify your home, you'll discover that Hangrover is the ONLY place to buy your hangers!!